General, Cosmetic, Implant & Emergency Dentistry conveniently located in Queens, Brooklyn & Long Island NY
Dental Made Easy is a one-stop facility for patients in Forest Hills, New Hyde Park and Crown Heights, New York. They also serve the communities of Kew Gardens, Briarwood, Kew Garden Hills, Richmond Hill, Woodhaven, Middle Village, Rego park, Corona, Long Island, Garden City, Mineola, Valley Stream, Roselyn, Floral Park, Bellerose, Glen Oaks. The practice offers general, cosmetic, and implant dentistry services in a patient-focused, friendly, and clean environment.

With the top doctors in the field, the Dental Made Easy team believes in saving patients time and money, while treating them like family. Their top priority is making sure every patient has all of their dental needs met in one place. With state-of-the-art facilities and caring staff, they offer a wide range of dental services, including cleanings, fillings, implants, oral surgery, and more.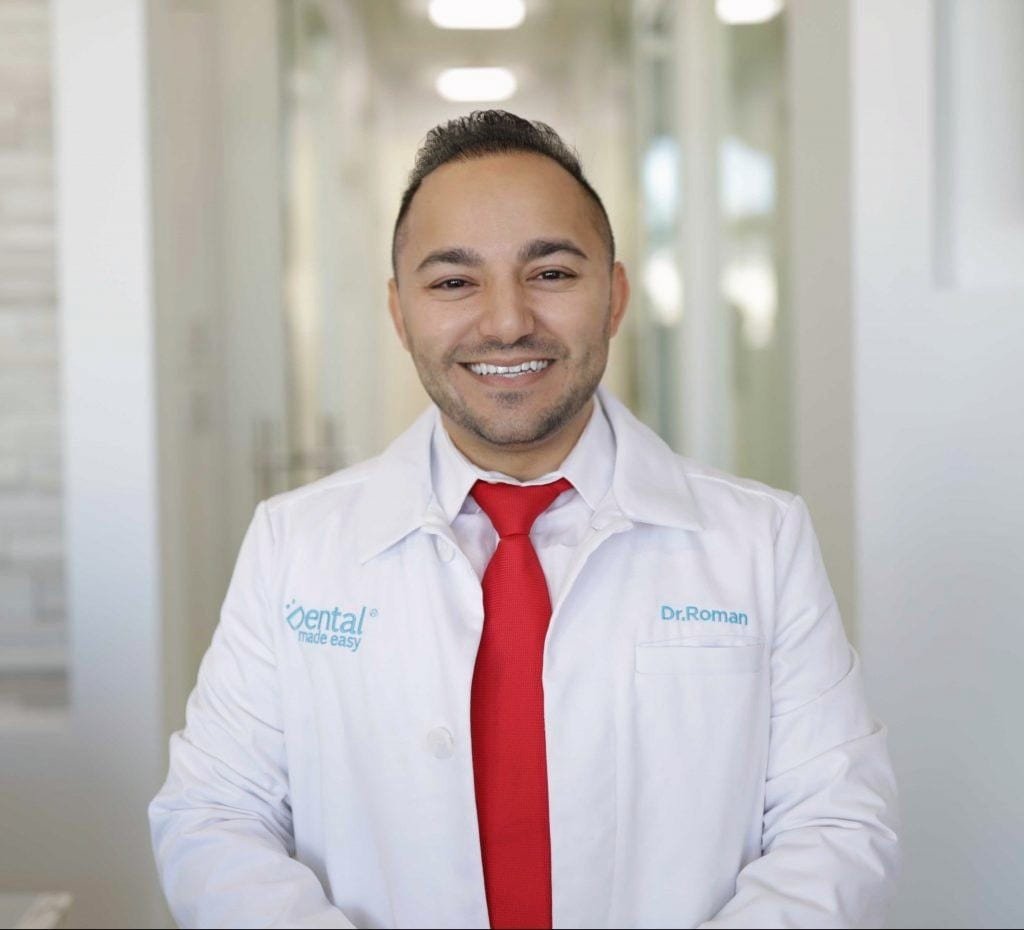 Dr. Rafael Roman Boruchov
Dr. Rafael Boruchov (Dr. Roman) was raised in Brooklyn, New York. He attended Hunter College where he earned his Master's Degree in BioChemistry. He then continued on to dental school at the University of Buffalo School of Dental Medicine, where he received his Doctorate of Dental Surgery. To further enhance his education, he completed a residency program in general dentistry at Woodhull Medical Center.

Our mission is to help our patients enjoy the confidence of a bright and healthy smile that lasts a lifetime. Dr. Rafael Boruchov and his team provide a wide range of dental services coupled with the finest quality care in general dentistry to improve your overall well-being. We customize each treatment plan to your individual needs. From preventive dental care to full mouth dental implant rehabilitation, we've got your smile covered! When you decide to entrust us with your oral needs, we will strive to treat you with the compassion and excellence that you deserve. Let us show you what truly exceptional dental care is all about.
Our skilled General Dentists place a strong emphasis on oral health and hygiene to catch and stop the progression of oral diseases.
Replace or restore missing or damaged teeth using dental crowns, dental bridges, dentures, and fillings.

Improve the appearance of your smile with common Cosmetic Dentistry procedures such as teeth whitening or porcelain veneers.

Dental implants restore lost teeth so that they look, feel, and function like natural and healthy teeth.
Personalized treatment plans including metal braces, ceramic braces, or Invisalign clear aligners, are designed to help align teeth and correct smiles.
Specialized oral surgery procedures including wisdom teeth removal, dental implants, and bone grafting.
We Accept Most Insurances
Dental Made Easy is proud to accept most insurance plans for our patients. Here is a list of major and common insurances we see with our patients.

Please call the office if you have any questions or concerns regarding your insurance.
"I highly recommend Dental Made Easy. They are fast, affordable and very caring. I enjoyed my visit."
See what others are saying...
464 reviews on
Katie Muserilli
2023-07-18
I am extremely afraid of the dentist… in a very unreasonable way. But I had extreme pain and called. I was able to get in same day for pain in a wisdom tooth. They promptly got me in and did an x-ray to assess. They gave me options. Then they presented and carefully explained a treatment plan without any pressure. Everyone was happy to answer my many many questions. Avi was gentle with x-rays (this is usually where I start to freak out). Dr. David was very kind to me and reassured me throughout the work. Eli and Lisa both kept checking on me and making sure I was okay. I did not think I could get through the work but with the teams help I did. I didn't feel anything really either. I will be going back and definitely recommend Dr. David to other very scared people.
It's a great experience coming this dental practice. The patience and knowledge of Dr. David Badalov is quite astonishing. I would recommend this practice to anyone as they deliver there service with care and efficiency. The availability of the practice makes it very outstanding as I personally encountered a wisdom tooth crisis and was well taken care of by both the dentist and staff!
Jaipersaud Das
2023-06-28
My Experience was 100% Sastisfactory ! Many Thanks Dr Roman and The most Helpful(Assistant Lorana ..!!
Excellent! I called Monday morning Lorana helped get an appointment right away. However I couldn't make it. She accommodated me the next day. Um so glad I came here. I saw dr Milana for an extraction she was simply the best. Brian and Lorana are the sweetest, most caring assistants. They make you feel comfortable. Lorana even post pone her lunch to assist to make me feel better
Rhoda Yaverbaum
2023-06-23
They were very friendly & yet professional … Explained what I needed done/what they would do & what it would cost…
Amazing experience. I came in for an emergency extraction on a Sunday and they took me immediately. Great bed side manner from everyone and everyone was clear about payment and procedures. I will be coming back! Go here if you have any dental emergency or even just for normal checkups.
Very pleasant and courteous. Good price and good service
Lalita Lokenauth
2023-05-31
The Staff @ the office are pleasant and very informative. They made me feel very comfortable prior to the start of my extractions and kept communicating with me along the way. I would recommend anyone there.
Sangram Mathews
2023-05-25
It was fast service and very good doctor
$149 for an exam, x-ray, and cleaning